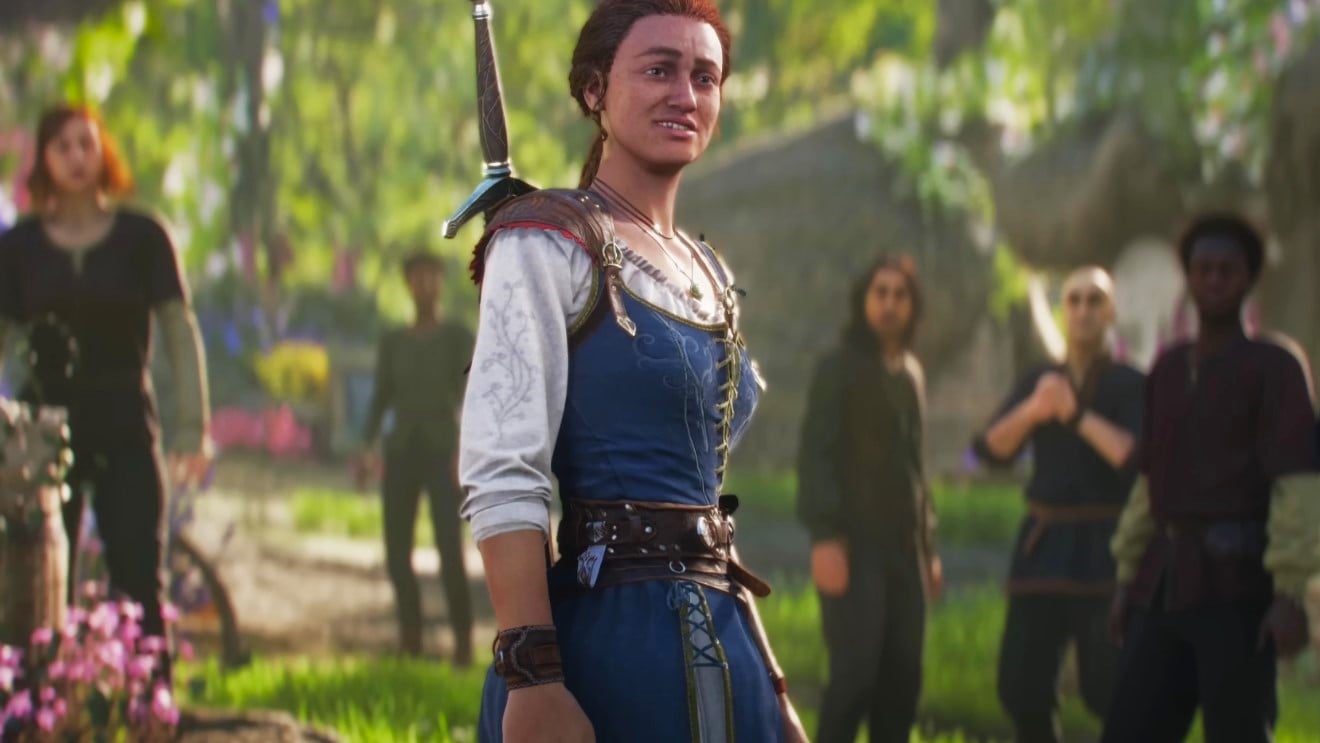 Fable 4 ne se manifeste pas souvent, mais ça ne l'empêche pas de refaire surface de temps à autre. Aujourd'hui, c'est pour faire une annonce qui ne va pas forcément être réjouissante.
Xbox a une exclusivité en réserve qui se fait attendre de pied ferme par pas mal de monde. Fable 4 est la suite tant attendue de la licence culte exclusif à la firme. Ce nouvel opus est développé par Playground Games, et c'est un symbole d'espoir pour les fans. En effet, la franchise n'a pas pointé le bout de son nez depuis 12 ans. Après, nous ne savons pas encore combien de temps ça va durer, puisque le 4 ne possède pas encore de date de sortie. Néanmoins, il donne parfois des signes de vie, mais pas forcément ceux qu'on espère.
Fable 4 est en train de recruter
Le titre se fait bien discret depuis son annonce. Fin septembre 2023, on apprenait que Ryan Clark allait rejoindre le développement du jeu. Ce n'est pas une mince affaire, puisque notre homme est producteur sur Baldur's Gate 3. Un CV plutôt convaincant. Ceci dit, il n'y a pas grand-chose de plus à annoncer au sujet de Fable 4. On suppose que son chantier suit tranquillement son cours, et justement le studio cherche activement de nouveaux bras pour consolider ses équipes. De toute évidence, le studio est en train de renforcer ses rangs.
Playground Games veut proposer la meilleure expérience possible pour le grand retour du RPG. Et pour ça il a besoin d'aide. On l'a vu passer sur X (anciennement Twitter) avec un message invitant à postuler pour trois offres d'emplois différentes : Game Designer Senior, Level Designer Senior et Quest Designer Senior. Vu l'importance des rôles, on va pouvoir patienter longtemps avant d'en savoir plus sur Fable 4. Mais c'est rassurant de voir que l'entreprise recrute, là où, en ce moment, on n'entend parler que de licenciement…
Sans compter que le studio a fait face à un départ assez conséquent l'été dernier. C'était celui d'Anna Megill, que l'on connait pour avoir travaillé sur Control, Dishonored : Death of the Outsider, et le prochain Avatar : Frontiers of Pandora. « En août, je quitterai mon rôle de responsable narratif de Fable. J'ai passé plusieurs années merveilleuses à gribouiller dans mon chalet de conte de fées, mais le moment est venu de relever de nouveaux défis ». Ces nouvelles offres d'emploi sont donc plutôt positives finalement.
Des premières images qui ont fâché ?
La dernière fois qu'on a vu Fable 4, c'était lors du Xbox Games Showcase de juin 2023. Nous avons rapidement pu voir des premières images de gameplay. Toutefois, ça n'a pas plu à quelques joueurs qui ont exprimé leur mécontentement. Rappelons que le RPG est développé avec le moteur ForzaTech de Turn 10 Studios, utilisé pour Forza Horizon et Forza Motorsport. Une technologie qui a su faire ses preuves. Malgré ça, certaines personnes ont remis en question la qualité graphique de ce qui a été montré dans le teaser. La réponse du studio n'a pas tardé à se faire entendre. « Le fait que les gens ne croient pas que c'est "vrai" ou que le jeu ressemblera à ça est l'un des meilleurs compliments ». Ces propos ont vite rassuré la communauté qui parlait déjà d'un downgrade pour la sortie du jeu. On a hâte de voir la prochaine bande-annonce pour faire état de l'avancée du projet.