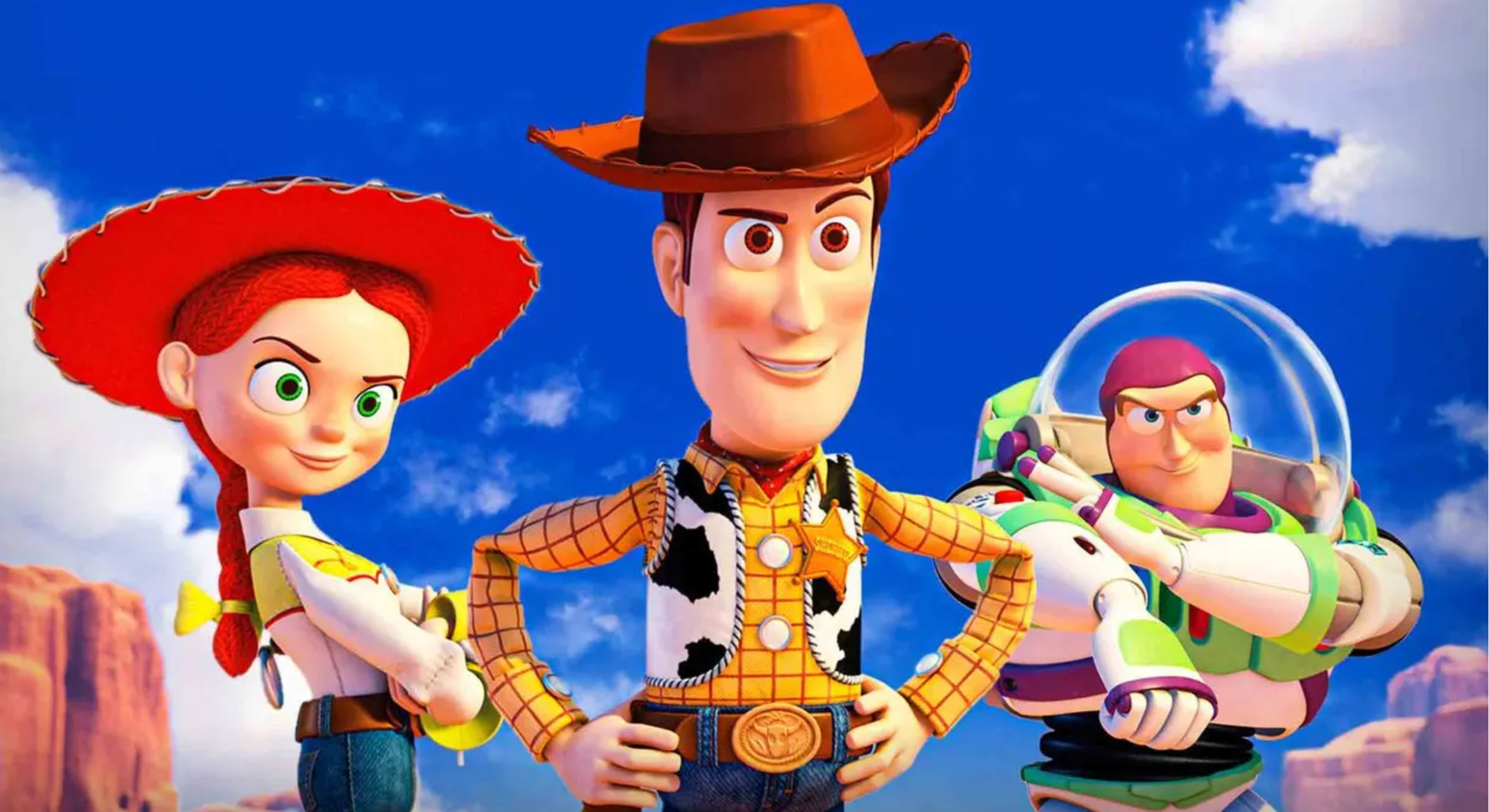 Toy Story 5 est une certitude, et dans ce contexte, un acteur fait du teasing sur ce qui pourrait nous attendre au niveau du scénario. De quoi faire encore pleurer dans les salles obscures.
Tim Allen, la voix de Buzz L'éclair, a des idées précises sur la direction que pourrait prendre Toy Story 5, actuellement en début de développement. Bien que les détails de l'intrigue restent encore inconnus, l'acteur a suggéré un concept intéressant lors d'une interview avec The Movie Dweeb sur YouTube, où il faisait la promotion de la saison 2 de The Santa Clauses. Un film qui promet un grand succès pour Disney ?
Toy Story 5, ça va faire pleurer
Selon Allen, une idée serait de boucler la boucle en suivant un Andy adulte. Il imagine Andy partant en mission pour retrouver et restaurer les jouets perdus afin de les transmettre à son fils, redémarrant ainsi toute l'histoire. Allen explique :
Et si toute l'histoire se déroulait à travers… Andy est qui un adulte, a des enfants… Ils tombent en ligne sur un jouet en vente, et le gamin dit, "Tu as déjà vu ce jouet ?" Et Andy part à la recherche de tous les jouets. Il doit retrouver chacun d'eux, les remettre ensemble, les ramener chez lui, et recommencer toute l'histoire avec son fils. Quelle merveilleuse idée que de faire ça. Tout est vu à travers les yeux d'Andy, car nous avons fait sa vie, et maintenant il rend la pareille.
Quant à ce qui se passera réellement dans Toy Story 5, cela reste incertain. Il n'a même pas été officiellement confirmé que Buzz l'Eclair de Tim Allen et Woody de Tom Hanks seront de retour en tant que personnages principaux, bien qu'il ait été suggéré qu'ils le seront tous les deux. Peu après l'annonce de Toy Story 5, Allen a exprimé son enthousiasme à reprendre le rôle de Buzz sur X (anciennement Twitter). Le frère de Tom Hanks a également laissé entendre que son frère serait de retour pour jouer Woody dans le prochain Toy Story.
Le post sur les réseaux sociaux d'Allen disait : "À bientôt Woody, tu es un homme petit et étrange et tu as ma pitié. Et c'est parti pour un numéro 5 ! Vers l'infini et au-delà !"
Une belle histoire
Beaucoup de gens ont grandi avec Toy Story, voici un récapitulatif histoire de vous injecter un peu de nostalgie.
Toy Story (1995) : l'introduction de Woody, un cowboy jouet, et de ses amis jouets qui prennent vie en l'absence des humains. L'arrivée de Buzz, un nouvel astronaute jouet, crée une rivalité avec Woody, mais ils finissent par devenir amis.
Toy Story 2 (1999) : Woody est kidnappé par un collectionneur de jouets. Buzz et les autres jouets partent à sa rescousse. Woody découvre son passé de vedette de télévision et doit choisir entre rester avec ses amis ou devenir une pièce de collection précieuse.
Toy Story 3 (2010) : Andy, le propriétaire des jouets, est maintenant un adolescent sur le point de partir pour l'université. Les jouets se retrouvent accidentellement donnés à une garderie, où ils doivent faire face à des défis et décider de leur avenir.
Toy Story 4 (2019) : Woody et ses amis partent en road trip avec Bonnie, la nouvelle propriétaire des jouets. Woody retrouve Bo Peep, son amour perdu, et découvre un nouveau sens à sa vie de jouet en aidant un nouveau jouet nommé Fourchette
De quoi mettre la pâté aux derniers films d'animation Disney.