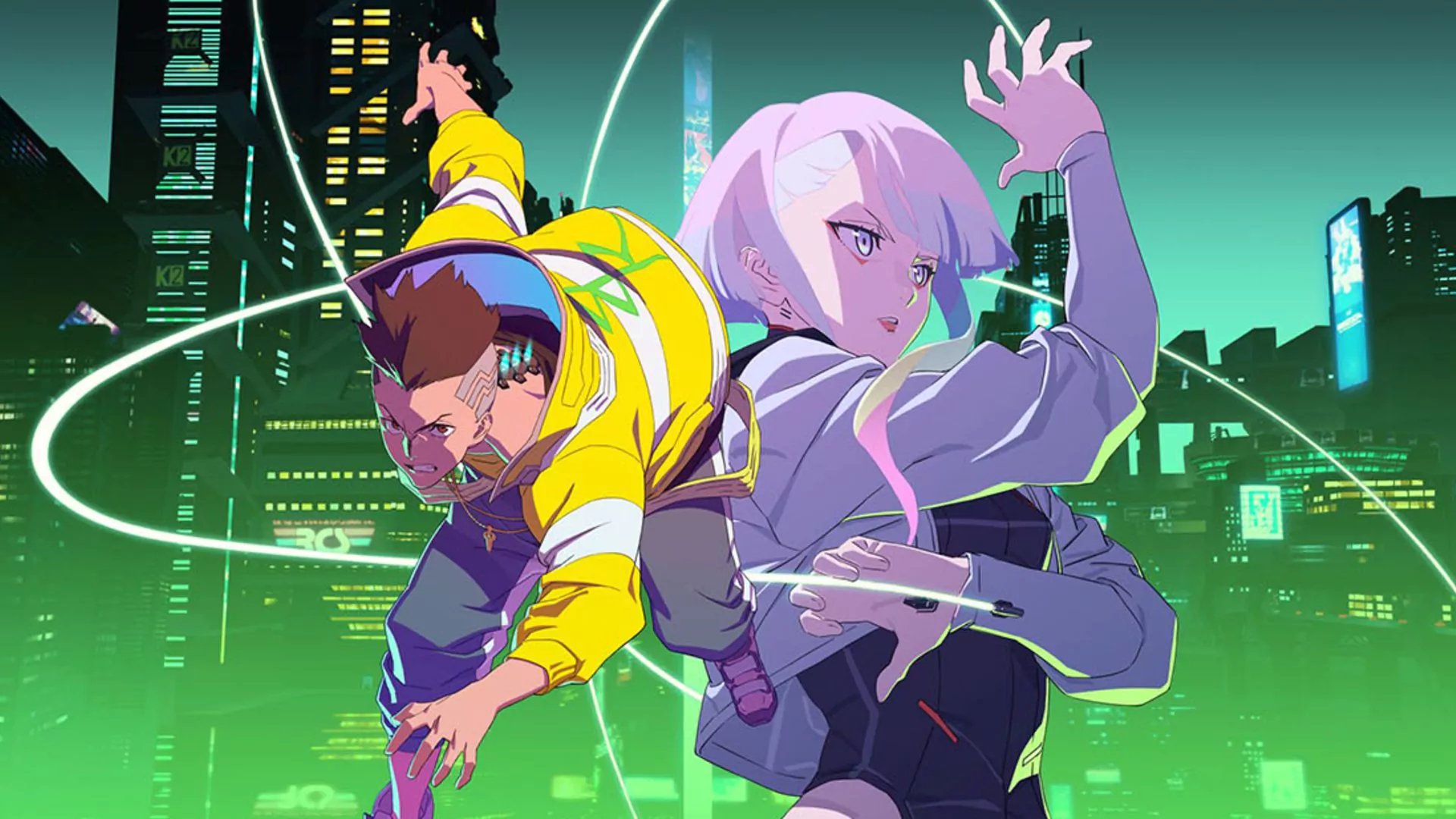 The anime Cyberpunk: Edgerunners, which offers a masterful ending, could have had a totally different conclusion, reveals the animation studio Trigger.
Cyberpunk 2077whether we like it or not, has the merit of having built an extremely dense universe around the already very solid lore of role-playing games Cyberpunk 2020. It therefore seems quite logical for CD Projekt to export its franchise beyond the borders of video games. In September 2022, the anime Cyberpunk: Edge Runners directed by Hiroyuki Imaishi and broadcast on netflix struck a major blow by marking the minds of viewers with only 10 episodes. Its masterful conclusion is always remembered, even several months after the end of the anime, which unfortunately will not have a season 2. However, the end of Cyberpunk: Edge Runners could have been totally different, as explained by the creators of the show.
ATTENTION ! The following contains major spoilers for the Cyberpunk: Edgerunners anime story.
Two other endings were considered for Cyberpunk: Edgerunners
On July 15, several members of the Trigger studio, creator of the anime Cyberpunk: Edge Runners, was present at the Japan Expo, in Paris. On the Yuzu Stage, Producer and Creative Supervisor Saya Elder, Narrative Animation Director Bartosz Sztybor, Animation Producer Naoko Tsutsumi, and designate characters Yoh Yoshinari held a round table during which they returned to the end of the anime Cyberpunk: Edge Runners.
They then reveal that two other endings were envisaged, one in which Lucie ends up happy and pregnant and the other which sees David survive and become a mercenary. Ultimately, Trigger settled on a much more tragic conclusion in which the show's main character loses his life. We can think that the studio made the right choice, because this end certainly contributes to the imprint left by Cyberpunk: Edge Runners in the minds of viewers.
A somewhat special "sequel" to the anime?
During his presence at Japan Expo, the staff also took the opportunity to discuss a potential sequel to the anime. Don't dream too much: we already knew that Cyberpunk: Edge Runners wouldn't have a sequel and the plans haven't changed…unless a slightly wacky idea comes up. " We have no announcement to make on this subject. […] but why not make a porn anime one day with Cyberwar (laughs) ". You will have understood it, with this answer full of humor, we will not find David, nor the characters still alive from Cyberpunk: Edge Runners in a new anime.
If you do not know the work, know that Cyberpunk: Edge Runners tells the story of David Martinez, a street child fascinated by technology who will decide to become an edgerunner, in other words a mercenary. Remember that the young animation studio Trigger, created in 2011, is also known for its anime kill the kill And Little Witch Academia in addition to this work which is still talked about, months after its conclusion.