Available for almost less than a year on PC and mobiles, Tower of Fantasy continues to regularly (and massively) feed its content. Since its release, this open-world action RPG has grown tremendously, with a plethora of updates bringing content aplenty such as new characters and new areas to explore, among others. Tower of Fantasy has recently made one of its most massive updates with the 3.0: Domain 9bringing even more cool stuff and new features.
Before returning to the contributions of Domain 9, let's take a quick look at the major additions since its launch to give you an idea of ​​what to expect if you embark on this new adventure.
Discover Tower of Fantasy for free
Tower of Fantasy: An already very complete open-world action-RPG
Tower of Fantasy is a free-to-play open-world action-RPG developed by Hotta Studio and published by Level Infinite. Taking place in a science fiction universe, the title takes us to the world of Aida, the last bastion of humanity after the loss of all the energies of planet Earth. The population is then in search of a very powerful energy, called Omnium, mined thanks to a tower, the "Tower of Fantasy". We meet various characters in a Japanese anime style, all taking place in a captivating scenario.
Tower of Fantasy offers PVE and PVP content with multiplayer mechanics inspired by MMOs. The title is full of activities such as puzzles to solve, treasures to discover or even bosses to fight in a constantly evolving open world.
Since its release, we have notably been entitled to:
Version 1.5: A new area to explore "Artificial Island" and introduction of Housing.
Version 2.0: New areas to explore with the desert of Vera, and the cyberpunk city of Mirroria.
Version 2.3: A new area to explore: Miasma Swamp. This is an area filled with rocky valleys and abundant rainforest-like vegetation.
Version 2.4: Introduction of underwater exploration in a new region divided into three levels (the island of the Great Sea, the city of Innars and the Dragon's Breath volcano).
And this is only a non-exhaustive overview because Tower of Fantasy also adds recurring and much-loved elements from the community, including new Simulacrums (aka new playable characters), new dungeons, and World Bosses. Since its launch, the game has evolved enormously and has particularly improved over time!
A welcoming game with newcomers!
If you are afraid to get started, know that the game is quite welcoming with neophytes. You unlock the daily quests fairly quickly, and the single-player content fills in at whatever pace you want. And for multiplayer, you have several difficulty levels that will adapt to your progress. Moreover, the 3.0 update brings a feature that brings together veterans and new players. Wouldn't this be the best time to get started?
Tower of Fantasy Version 3.0: Discovering Domain 9
With Domain 9, the borders of Tower of Fantasy expand even further with a visually appealing new map, featuring elements of classic civilization and advanced technology, creating a stunning landscape filled with unique challenges, environmental puzzles, and hidden treasures.
The new Domain 9 region
Entering Domain 9, players embark on a thrilling adventure through Farewellville and other intriguing locations. The towering landscape of the region encourages aerial travel and introduces a new artifact that allows easy climbing of mountains. However, Domain 9 is not safe. The presence of Darkness threatens the kingdom, and players must face formidable enemies, including the new World Boss, Zhuyan, who uses devastating attacks and poses a formidable challenge.
Two new simulacra and the introduction of traveling companions
You are never alone in Tower of Fantasy with the ton of Simulacrums that you can summon on portals with the infamous gacha mechanic. Domain 9 thus introduces Liu Huo And Yu Lanwho join the roster, each offering unique abilities and fighting styles.
In Tower of Fantasy, you are constantly accompanied by Mi-a, an intelligent servant who constantly interacts with you. Thanks to Domain 9, you will be able to change your traveling companion and benefit from valuable advantages during battles. It's more or less a "Fart" system if you know the MMO universe.
A Mentoring system to bring players together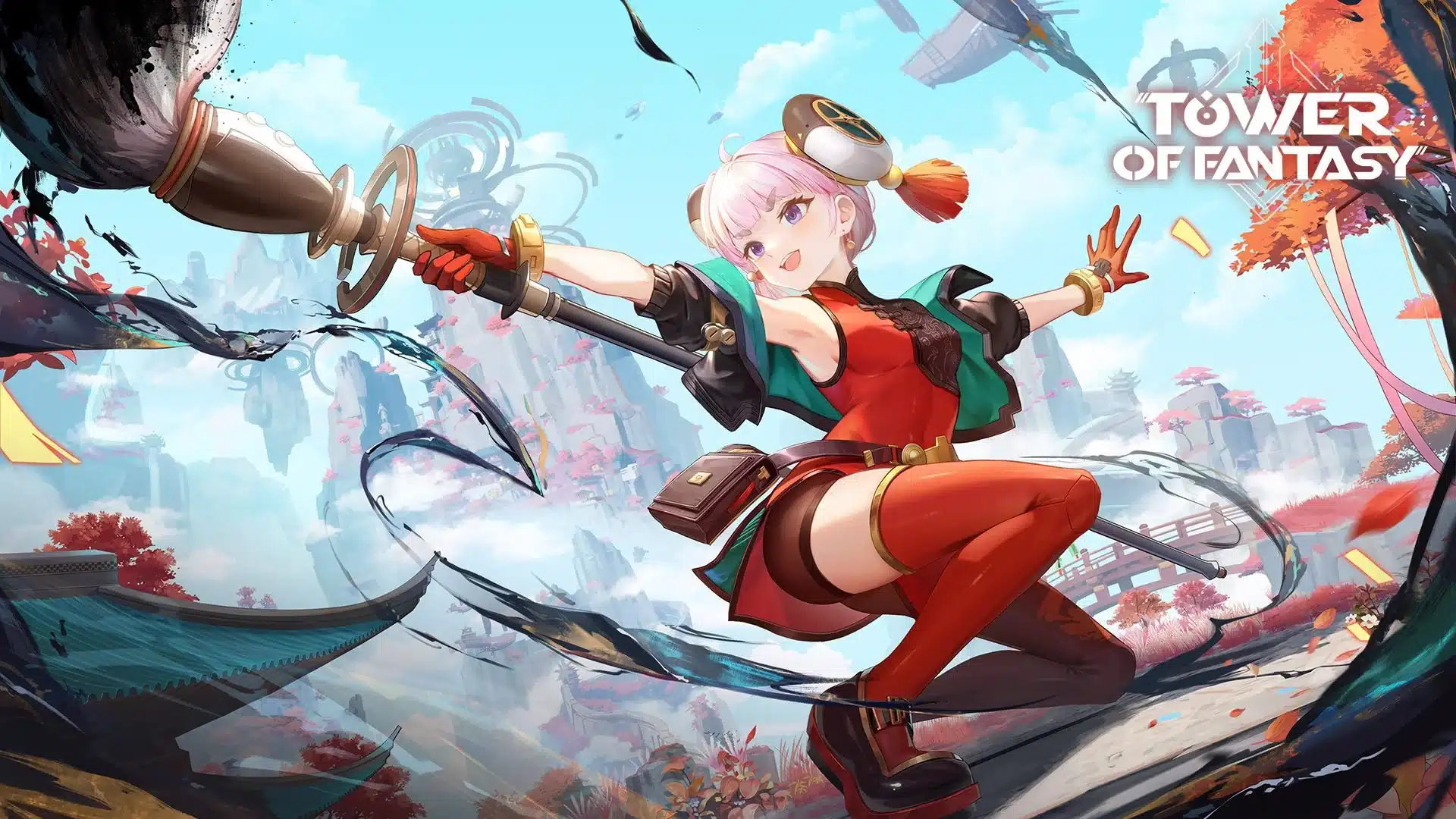 Tower of Fantasy is welcoming to new players, but the new Mentoring system allows you to go even further. We think in particular of those who want to join their friends who already have a good experience in the game. This mentoring system allows experienced players to take new ones under their wings and progress together, all encouraged by a new rewards system. .
Gameplay improvements
Activities for high-level players, including Vortex levels, have been improved and now offer a more rewarding experience. These tough challenges get a new lease of life with improved gameplay and better rewards depending on the chosen difficulty.
Discover Tower of Fantasy for free
You now know that Tower of Fantasy guarantees you an adventure rich in content and challenges whether in solo via the exploration of the open world and in multiplayer with the many activities inspired by MMORPGs. Almost a year after its release, we can say that the follow-up has been more than exemplary! In addition to the latest Domain 9 update, you therefore have a very good opportunity to get started. You can download the game for free via the official site !